Basic information about Jack Ma Yun:
  Chinese name: Ma Yun

  Foreign name: Jack ma

  Nationality: People's Republic

  Nationality: Han nationality

  Place of birth: Hangzhou, Zhejiang Province

  Date of birth: October 15, 1964 (Lunar September 10)

  Occupation: Chairman and CEO of Alibaba Group

  Graduate School: Hangzhou Normal University, Bachelor of Foreign Languages

  Major achievements: Resigned from public office in 1999 to establish Alibaba          website

  Representative works: Alibaba

  Ancestral home: Gulai Town, Yinzhou, Zhejiang, after the parents moved to            Hangzhou

  Education: Bachelor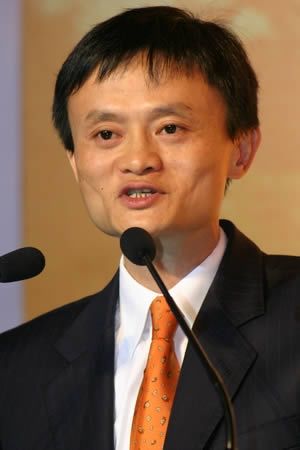 Character resume of Jack Ma Yun:
In 1988, he graduated from Hangzhou Normal University (now Hangzhou Normal University) with an English major. Since then, he has taught at Hangzhou University of Electronic Science and Technology. In 1995, when he visited the United States, he first came into contact with the Internet. After returning to China, he founded the website "China's Yellow Pages." In 1997, he joined the Ministry of Foreign Trade and Economic Cooperation of China and was responsible for developing its official website and online market for Chinese products.
Lecturer in English and International Trade, Hangzhou University of Electronic Science and Technology, 1988-1995;
In 1992, the first venture, the establishment of Haibo Translation Agency;
From 1995 to 1997, he founded China's first Internet business information publishing website "China Yellow Pages";
From 1997 to 1999, he joined the China International Electronic Commerce Center of the Ministry of Foreign Trade and Economic Cooperation, and developed the official website of the Ministry of Foreign Trade and Economic Cooperation and the online Chinese commodity trading market;
In 1999, he officially resigned from public office and founded Alibaba.com to develop e-commerce applications, especially B2B business. Currently, Alibaba is one of the largest B2B websites in the world. The success of Alibaba's website has enabled Ma Yun to be invited to lectures at prestigious universities around the world, including Wharton School of the University of Pennsylvania, Massachusetts Institute of Technology, and Harvard University.
Since 1999, Alibaba Group has been established and has quickly become the world's largest B2B e-commerce platform. Taobao.com, the group's own Taobao.com, has become the largest personal trading website in Asia.
In October 2000, it was named one of the 100 "future leaders" in the world by the "World Economic Forum" in 2001;
In 2001, the American Asian Business Association selected him as the "Business Leader" of 2001;
In May 2002, he became the cover of Japan's largest financial magazine, the Nikkei. The Nikkei magazine highly praised Alibaba's contribution in the Sino-Japanese trade: Alibaba has reached a break-even point and became the pride of the entire Internet world. . Since China's accession, the Japanese market has gradually warmed up, and a large number of Japanese companies have turned their attention to Alibaba and have placed great interest and hope on him.
In 2003, an independent third-party electronic payment platform was established, currently ranking first in the Chinese market.
In December 2004, he was awarded the Top Ten Economic Person of the Year Award.
In 2005, when it cooperated with Yahoo, the world's largest portal, and acquired all its assets in China, Alibaba became the largest Internet company in China.
Since 2006, it has become the most distinctive and influential judge of CCTV's second set of "Win in China". It also uses Yahoo China and Alibaba to provide a platform for the "Win in China" official website. Provide a platform for millions of entrepreneurs.
In August 2007, the marketing platform "Ali Mom", which was launched by online advertising, was launched. Ali's mother attracted a large number of small and medium-sized webmasters to join the low-end threshold.
In 2008, Alibaba implemented the three-pack policy of advertising and once again set off waves.
In March 2008, Mr. Ma Yun was selected as the 30 best global CEO of Barron Financial Weekly in 2008.
In July 2008, Mr. Ma Yun won the 10th Entrepreneur Award in Japan. This award was only awarded to entrepreneurs in Japan in the past.
In September 2008, Mr. Ma Yun was selected as one of the 25 most influential figures in the Internet industry by the US Business Week. He is also the only Chinese entrepreneur on the list.
On October 31, 2008, Alibaba Co., Ltd. and Hangzhou Normal University cooperated to build the Alibaba Business School of Hangzhou Normal University and served as the chairman of the board of directors.
Ma Yun led his Alibaba operations team to bring together more than 10 million registered online merchants from 220 countries and regions around the world, providing more than 8.1 million business information every day, becoming the largest and most active online market and merchant community in the world of international trade.
On March 8, 2010, Alibaba's 1688 wholesale market website was officially launched. In the future, Alibaba China will be positioned in the online procurement wholesale market to help factories, brands, and first-tier wholesalers to introduce a large number of buyers, including 100,000-level Taobao shopkeepers, million-level offline city entities, and thousands of 10,000 existing wholesale market buyers, offering a range of trading tools to create the world's largest wholesale market.
Alibaba founded by Ma Yun has been praised by domestic and foreign media, Silicon Valley and foreign venture capitalists as one of the top five Internet business genres. Its establishment promoted the establishment of China's commercial credit, creating unlimited opportunities for SMEs in the fierce international competition, "Let the world have no difficult business."